This was my entry to the tigsource
Bootleg Demakes compo
. It features a number of esoteric references, but still might be appreciable by people from elsewhere. It contains four games, in fact,
Lady Million
Bio-Collect
(aka '
Specimen collect
'),
Zeppelin
, and
Sick Panda
.
The original thread for it on tigsource is here.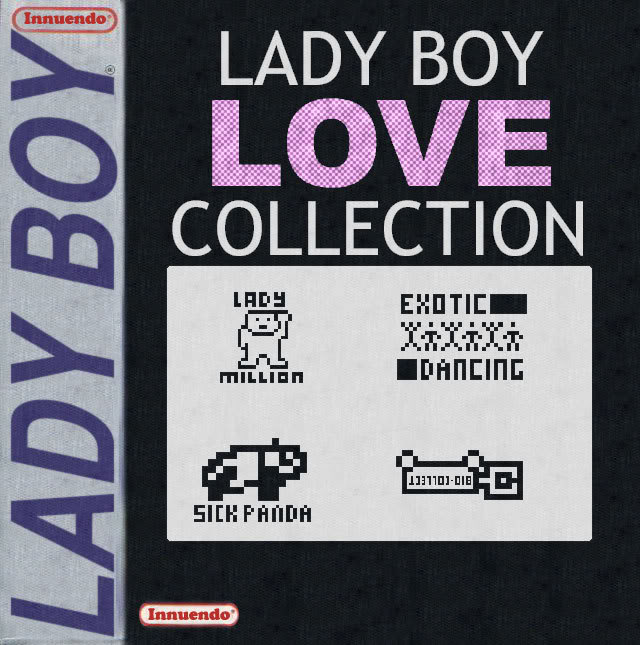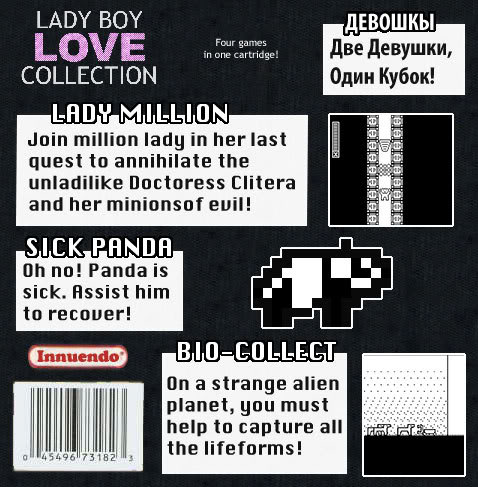 Controls
up/down/left/right - movement
shift/space - action buttons in various games
z - pause/inventory screen in Lady Million
r - reset game
CREDITS:
programming, graphics, music by increpare, of forums.tigsource.com
other people: many forum peeps for reporting various bugs/glitches and, quite importantly, UltraJMan for the title "Lady Boy Love Collection". Big thanks to you all!